Pt. Reyes National Seashore
Pt. Reyes National Seashore
Trail Conditions
Bear Valley Visitor Center (check-in, fire permits)
Pt Reyes Maps
Pt Reyes Map
Weather
Driving Directions
Meeting Location: Sportman's Warehouse Parking Lot


Bear Valley Visitor Center to Wildcat Campground

1. Bear Valley Visitor Center (6.4 miles to Wildcat Campground) Google Maps View
2. Wildcat Campground (6.4 miles to Bear Valley Visitor Center)
3. Alamere Falls (2 miles from Wildcat Campground)
4. Miller's Point (2 miles from Wildcat Campground)

Statistics
Start Altitude: 91 feet
Max Altitude: 846 feet
Min Altitude: 42 feet
Cumulative Climb: 1,578 feet
Hiking Time (@2.8 mph): 2 hrs, 20 mins


Travel Plan
Friday 10 AM – Meet at Sportsman's Warehouse, 2344 Sunrise Blvd, Rancho Cordova, CA 95670
Friday 10:15 AM – Depart for Bear Valley Visitor Center, 1 Bear Valley Visitor Center Access Road, Point Reyes Station, CA 94956
Friday 1:00 PM – Arrive at Bear Valley Visitor Center
Friday 1:15 PM – Check-in at Ranger Station
Friday 1:30 PM – Start hiking (See https://www.t107.org/e/ptreyes/ for GPS interactive hiking map)
See https://www.nps.gov/pore/planyourvisit/hiking_trail_advisories.htm for trail conditions
Friday 4:00 PM – Arrive at Wildcat Group Camp 001AB (lg) and setup camp
Friday 5:30 PM – Prepare Dinner
Friday 10:00 PM – Light's Out

Saturday 8:00 AM – Prepare Breakfast
Saturday All Day – Relax on the beach, walk to Alamere falls, play Frisbee, etc.
Saturday 5:30 PM – Prepare Dinner
Saturday 10:00 PM – Light's Out

Sunday 8:00 AM – Prepare Breakfast
Sunday 9:00 AM – Break Camp
Sunday 9:00 AM – Hike back to Bear Valley Visitor Center
Sunday 11:30 AM - Arrive at Bear Valley Visitor Center, packup gear
Sunday 12:00 PM – Drive to In-N-Out Burger, 216 Vintage Way, Novato, CA 94945
Sunday 12:40 PM – Eat lunch at In-N-Out Burger
Sunday 2:00 PM – Drive back to Sportsman's Warehouse
Sunday 3:30 PM – Arrive at Sportsman's Warehouse, 2344 Sunrise Blvd, Rancho Cordova, CA 95670


Sights
Tule Elk, Deer, Foxes, Quail, Hawks, Coyotes, Whales, Elephant Seals, Sea Otters have been spotted on previous trips. Alamere falls is a two-mile beach walk away from Wildcat Camp. During low tide, the tide pools are accessible, but Scouts should not walk on tender areas. The whole hike is beautiful.


Hazards
1. If it rains, the trails will have large puddles (read flooded) in places that we will walk through.
2. "Bluffs along the California coast are inherently unstable. They are prone to crumbling and sliding. It is very dangerous to sit, rest, climb, or walk along the edge of cliffs. Be aware of falling rocks if sitting or walking near the base of a rock face." (30 feet away is advised)
3. Don't approach grazing cattle or Elk.
4. The steel bins should be used for food and odorous item storage. The bins are not designed to keep out the tiniest rodents, but the rodents would chew through a tent in short order to get at these items.


Amenities
Composting Toilets
Water
Group Camping Tent Sites
No Access by Car
Tables
Food Storage Containers

Features
Sunsets
Alamere Falls
Sandy Beach
Tide Pools
Wildlife

Photos
Wildcat Campground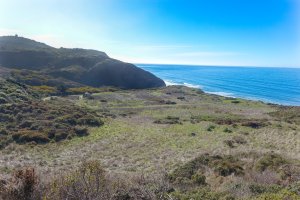 Shaded Trails 1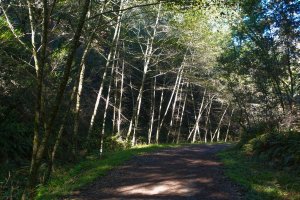 Sunset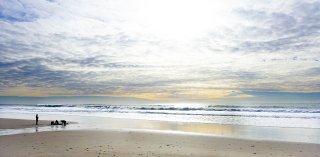 Shaded Trails 2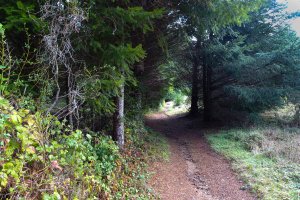 Alamere Falls